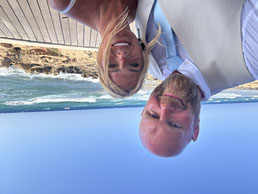 A word to all our customers and staff from our MD, Keith Moors – April 2023
 "Dear valued staff and clients,
As we celebrate our 13th year in business, we would like to take a moment to express our gratitude to all of our hardworking staff for their unwavering dedication and commitment to our company. We recognise and appreciate the effort that each of you have made to contribute to our success.
We could not have achieved this milestone without the loyal support of our valued clients. We would like to extend our sincere thanks for your continued trust in our services, and we assure you that we will continue to work hard to earn your confidence and satisfaction. Our commitment to providing exceptional service  remains our top priority, and we are committed to continuously improving and innovating to remain the best in our field.
Once again, we thank our staff for their outstanding work and our clients for their unwavering loyalty. Together, we look forward to many more years of success.